What's the time frame to start developing your own door-to-door sales program or, when should you start making improvements to your existing program?
Two weeks ago I started the process of making improvements to my company's door-to-door sales training program. Even though my company has been around since 2003, I still feel like I'm just scratching the surface on creating the perfect door-to-door sales training program.
If you are thinking about starting a program or want to make improvements to an existing program, you need at least a 6 month head start.
Inevitably I will have business owners call me in March and April wanting to start a d2d program in May. This is the definition of mission impossible. It's not just about putting a d2d sales program together, but it's about putting together a program that will be effective and long lasting.
Now that you know the time frame, now comes the more important part—where can you access the most effective door-to-door sales training materials?
That's where I come in!
The D2D Millionaire sales training program has taken me over a decade to develop but you can get it all today! Not only that, but you can get it for over 90% off!!!
We are offering a limited time only flash sale at lennygray.com/training where you can get all the materials you need to establish a premiere door-to-door sales training program.
If you're serious about starting a d2d sales program by next summer, you have to get started today!
We are even offering FREE Samples of each training category so you can get a sneak peek into exactly what is being offered.
The Whole Enchilada gives you everything for the best price, but you can also order individual packages such as my Playbook which is over 25,000 words of the most fundamental sales techniques your sales reps must know to be successful.
My Podcast package is over 11 hours of sales training that goes even further into depth of how to improve your door-to-door sales skills at different times of the year.
The Evaluation package shows you actual sales rep-customer interaction on the doors. Then the D2D Millionaire Team gives advice on how reps can make improvements.
The Expert Forum package will help to take your business to the next level by listening in on business leaders that share advice on hiring, recruiting and several other important aspects of running a successful business.
Want to know what's most important for your sales reps to know before they starting knocking doors? If so, you absolutely need the Training Camp package. It's over 5 hours of video footage that will teach you what your reps need to know before they begin knocking doors.
Go to lennygray.com/training today to take advantage of our limited time only flash sale and best of luck on the doors!
Did This Blog Help You? If so, I would greatly appreciate if you could comment below and share on Facebook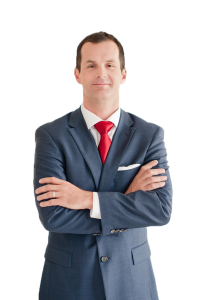 Lenny Gray
Facebook: www.facebook.com/D2DMillionaire
Email: lennyg@D2DMillionaire.com
P.S. If you are thinking about starting a Door-to-Door Sales Program, or looking to improve your current program, be sure to check out my FREE Video Training – 8 Essentials To Running an Effective Training Meeting by Clicking HERE.
If you enjoyed this post, How much time is needed to start a door-to-door sales program, please retweet and comment below.